Science, Technology, Engineering and Maths (STEM)
Dounreay's STEM Ambassadors volunteer their time, enthusiasm and experiences to encourage and inspire young people to achieve more and progress further in STEM. They are role models to the young people in our community, raising their aspirations and encouraging them to think about their future. They showcase different roles and career pathways into industry raising awareness of important skills in the workplace.
STEM Ambassadors are an important part of our efforts to increase the supply of people with STEM skills in the economy, attracting a diverse and skilled STEM workforce for the future.
Young Generation Network (YGN)
The Nuclear Institute (NI) is the professional body and learned society for the nuclear sector in the UK, offering routes to professional registration with the Engineering and Science Councils and the Society for the Environment. Membership of the NI is open to all and is achieved by meeting the standard for nuclear professionalism, the Nuclear Delta, which focuses on nuclear safety and security, and application of nuclear technology. Any member of the NI under the age of 37 becomes part of the Young Generation Network.
The YGN has been in existence for over 20 years and currently consists of approximately 1,250 members. The YGN benefits individuals and the wider industry through promoting communication, collaboration and professional development in the UK and around the world.
Apprenticeships
Engineering
Dounreay has been recruiting engineering apprentices for over 60 years and the 4-year engineering apprentice programme is approved by 2 of the largest professional engineering institutions in the UK; the Institute of Engineering and Technology (IET) and Institute of Mechanical Engineers (IMechE). By completing an approved apprenticeship scheme a graduating apprentice is entitled to apply for engineering technician status with the Engineering Council, a fundamental steppingstone to becoming an engineer.
Business and Administration
Dounreay recognises the role Modern Apprenticeships have in developing existing staff and growing new talent. Dounreay offers an 18-month formal training programme for business and administration apprentices. This structured route provides a breadth of understanding, skills and knowledge to this important support function.
Built Environment: Quantity Surveying/Estimating
The apprenticeship is a comprehensive training programme lasting 2 years. During this period, you will undertake training and work experience at Dounreay within project teams, assisting with some of our new build projects on contracting and estimating works and project management support. You will also attend Inverness Highland College UHI on block release to gain additional skills and qualifications.
Carpentry and Joinery
The apprenticeship is s comprehensive training programme lasting up to 4 years. During this period you will undertake training and work experience at Dounreay with our Estate Services team and attend North Highland College UHI on block release to gain additional skills and qualifications. the programme requires you to complete SVQ3 (SCQF Level 6) Carpentry and Joinery and a Professional Development Award at Level 5.
Trainee Health Physics Surveyors
Health physics surveyor trainees support the ongoing decommissioning programme. The training programme lasts for 2 years and will include an NVQ in Radiological Protection. Throughout the training progress is monitored and assessed against Dounreay standards..
Work experience
Every year pupils from local secondary schools get the opportunity to come to Dounreay for a week to spend some time learning about careers they are interested in and getting some hands-on experience. This year the work experience is being carried out virtually, with our graduates creating projects and tasks for them to carry out.
Summer placements
Dounreay offers paid internships, summer student placements and high school work experience. These opportunities are designed to offer candidates the chance to develop skills and awareness of careers in engineering, science and business. Candidates are typically taken on for an agreed period and allocated projects or packages of work to complete under the supervision of an experienced member of staff. These work experiences provide valuable, practical and transferable skills that complement academic studies.
Graduate development programme
Graduate development is fundamental in successfully securing our business and technical leaders of the future. Our 2-year structured programme helps our candidates take their first step towards a challenging and rewarding career in the nuclear decommissioning industry. Graduates work alongside experienced professionals in a range of disciplines and are given the opportunity to develop a breadth of practical skills and experience. Our programme includes placements, off and on-the-job training, technical workshops, chartership support, as well as personal and leadership development.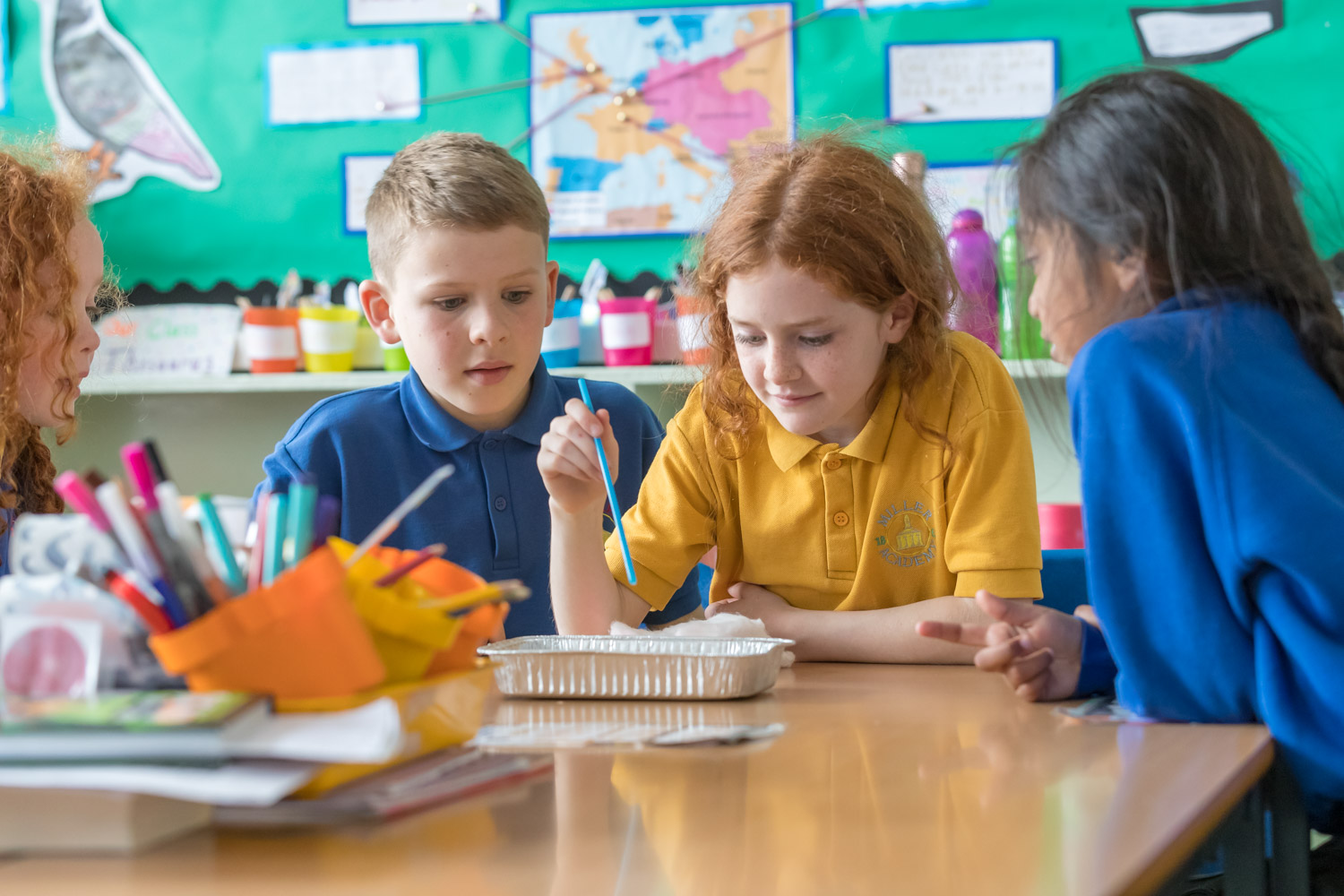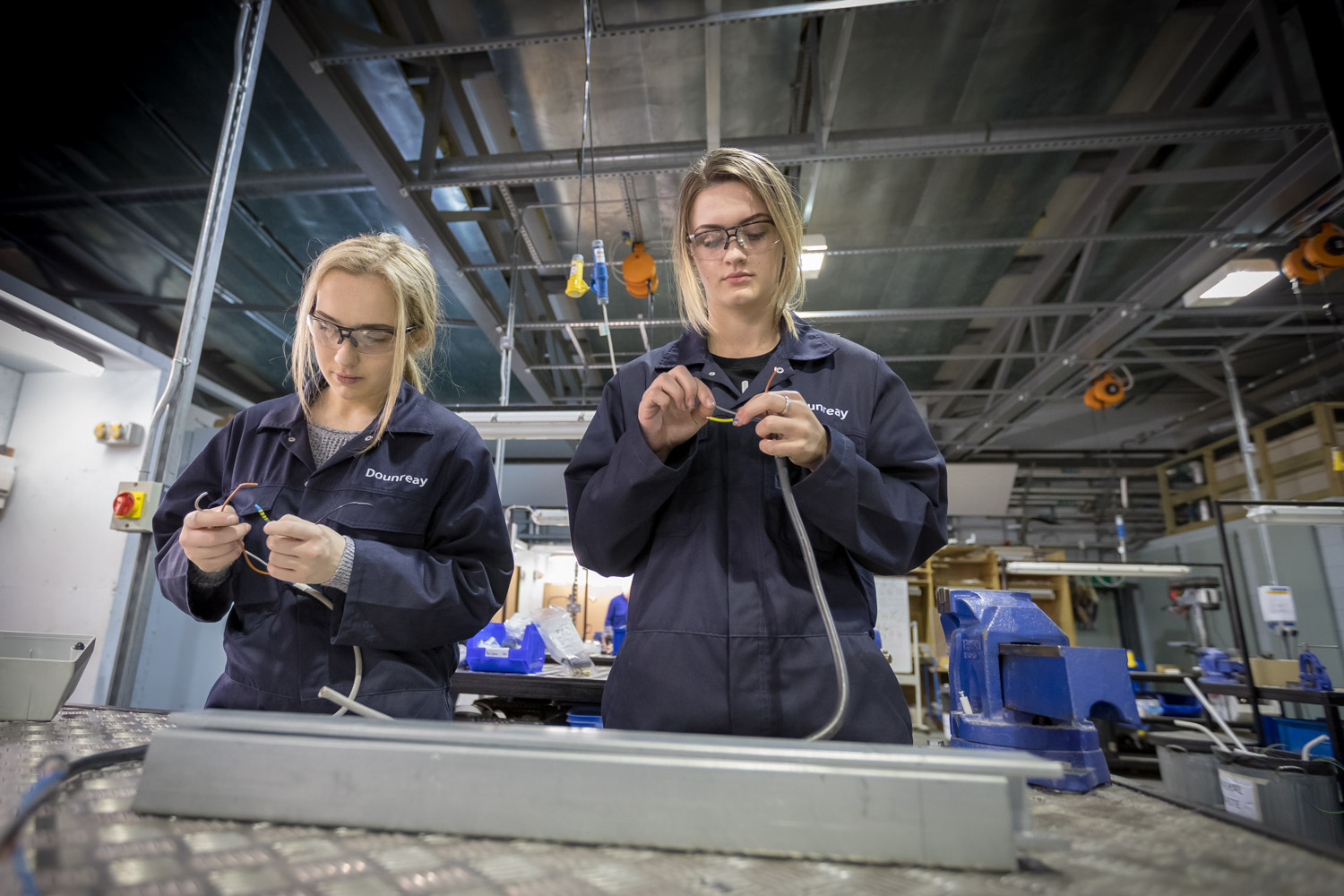 Dounreay apprentices talk about their experiences